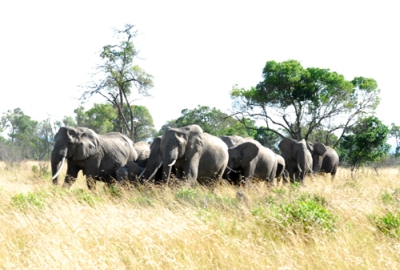 Statement
---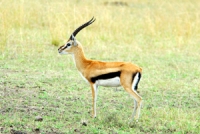 Koiyaki Lemek Wildlife Trust was established September 15th, 1995 with the purpose of
Sustainable use and promotion of natural and cultural resources in the area


Making sure that the effect on environment through Tourism is kept at minimum


Equally divide benefits which come from tourism

And member Maasai of Koiyaki Lemek Wildlife Trust has made effective this Trust with the understanding of responsibility in order to preserve for the future, the natural resources and natural environment which is looked upon as a part of national heritage.
Background
---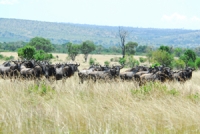 The Koiyaki and Lemek ranch group which is located within the Masai Mara National Reserve in Kenya, consists of Koiyaki Ranch being 89,000ha and Lemek Ranch being 49,707ha, all together having a total of 138,707ha.
There are 2,000 members in Koiyaki, and 1,029 members in Lemek, with a total of 3,029 members all together. The trust is managed totally by local people under the supervision of Mr. Koileken,kirokor, and other chosen board members.
Some of the members privately own a ranch within the area. This area is a natural reserve area and is called Protected area & Wildlife Service (PAWS).
Usage of Income
---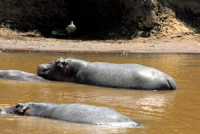 Within the Koiyaki Lemek Ranch, there are Within the Koiyaki Lemek Ranch, there are 4 lodges, David Livingstone lodge, Mara Buffalo, African Safari camp, Olmakau/Royal camp and several tented camps. Here, tourists may find accommodation at the lodge or camp and enjoy the safari while on their transit to Transmara or Nairobi.
There is an entrance fee for the safari. The income from the entrance fee will be used for management of the Trust, and for financial assistance for social economic projects.